Oxford Deluxe Standing Disposable Sling Small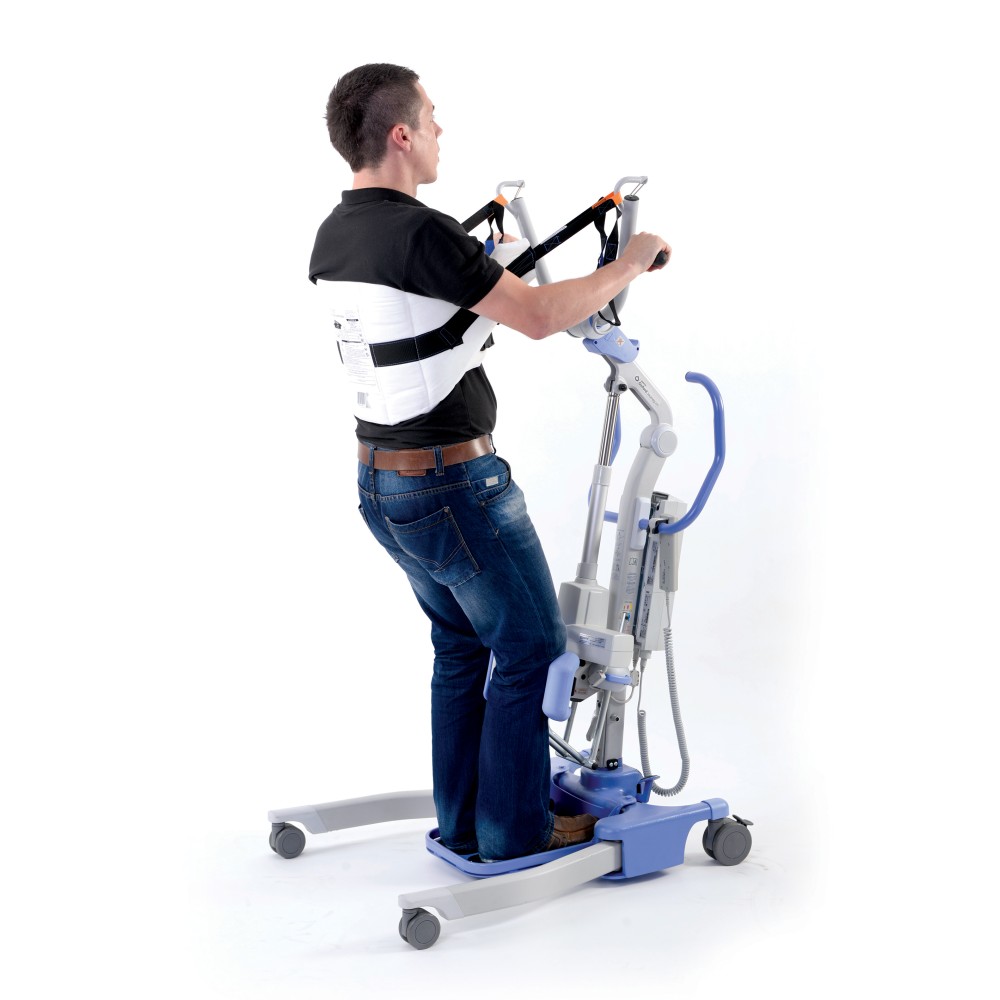 Oxford Deluxe Standing Disposable Sling Small
The Oxford® Disposable Standing sling is an easy fit sling suitable for standing and supporting. It is not a general-purpose sling and service users should be assessed as to their suitability. It will not suit double amputees or lifting from a horizontal position. In the interests of avoiding cross-infection, this sling is specifically designed for single patient use only, this reduces the time a carer may spend washing slings. The sling has a safe working load of 200 kg and can be used in a number of ways in conjunction with the Oxford Journey Folding Stand Aid. Chair to chair, bed to chair, chair to commode/toilet and rehab/assisted standing. This sling also comes in five sizes, XS to XL.
Care Homes or the NHS may have to think about using disposable slings. This is due to cross contamination and the time and cost of constantly washing the slings.
THIS PRODUCT IS AVAILBALE TO BUY VAT EXEMPT.