Mercury Advance Bariatric Pressure Mattress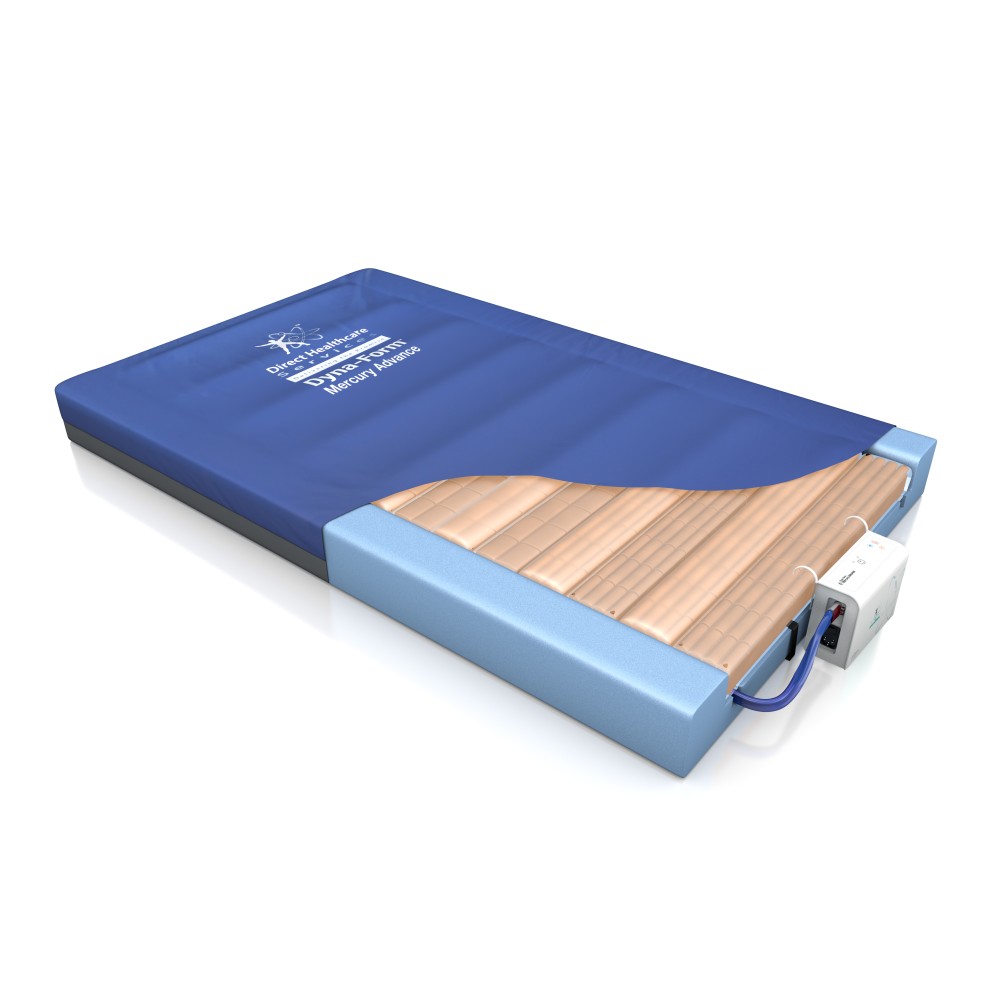 Mercury Advance Bariatric Pressure Mattress
The Mercury Advance Bariatric Mattress is a very high risk dynamic pressure mattress. The Bariatric Mattress has benefits of modern foam technology, which offers high levels of patient comfort. The unique mattress has the ability to be changed into a dynamic mattress when critically required, as can it be downgraded when the patients condition improves. This allows the carer to tailor the mattress to the service users needs, from at risk to very high risk. The Mattress cover is multi-stretch vapour permeable fabric that satisfies even the strictest infection control policies.
Specifications:
Risk Category: Very High Risk
Safe Working Load: 60 stone / 380 kg
Warranty: 2 Years
Dimensions: Standard Size (Length) 198 cm x (Width) 120 cm x (Height) 15 cm
Product Weight: 25 kg mattress / 1.7 kg Power Unit
Cycle Time: 10 minutes
Mode of Operation Electronic Voltage: 220V – 240V / 50HZ
Power Consumption: 10W
Colour: Blue
Features and Benefits:
Combined foam and dynamic mattress technology it provides the ability to upgrade or downgrade to that of a patients individual requirements.

The mattress has a fixed head section which maintains head and should stability.

The pressure mattress has the ability to select the pressure mode to provide ultimate patient comfort, without affecting care procedures.

The added safety feature on the pump is a CPR deflate valve which allows rapid deflation within 10 seconds.

The modern power unit comes with a number of functions including: Automatic pressure setting / comfort selection mode, CPR / Static mode functions, Low / High pressure LED and audible warning functions, Illuminating On / Off switch.
THIS PRODUCT IS AVAILBALE TO BUY VAT EXEMPT.