Oxford Dipper Socket B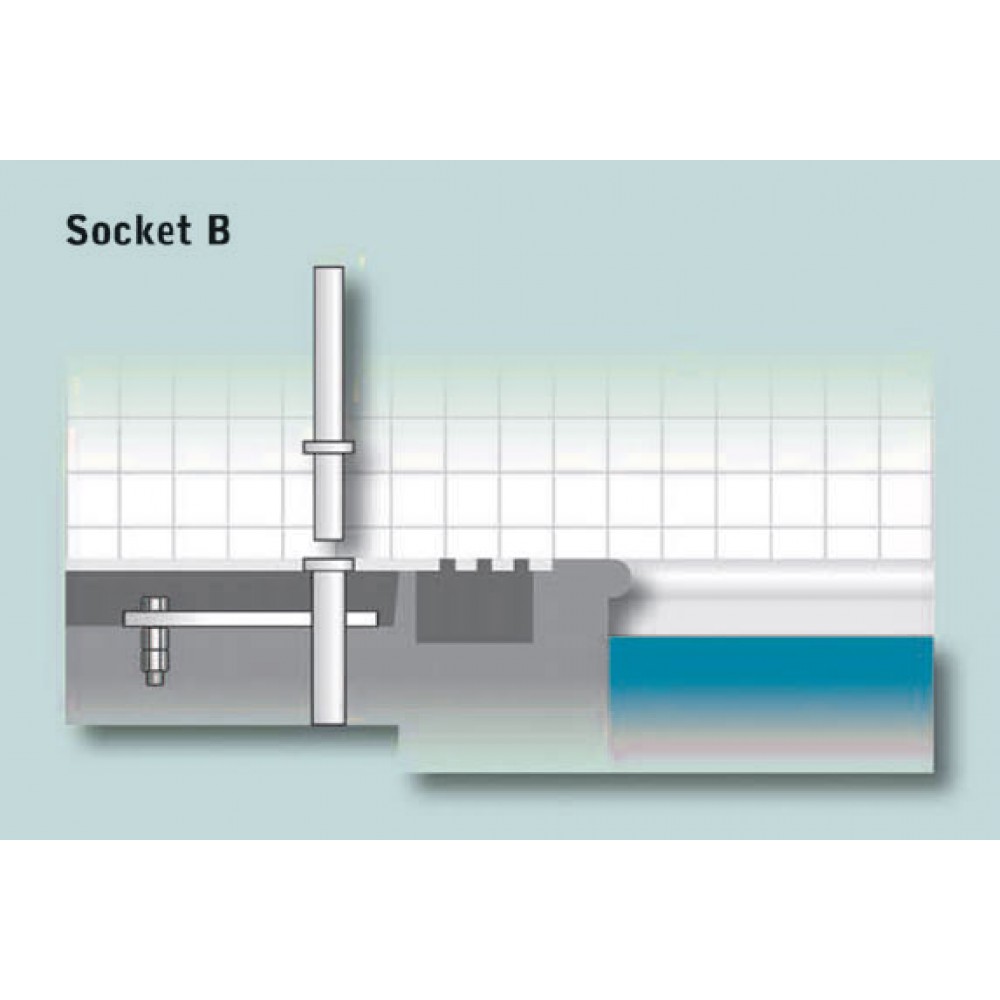 'B' Socket Fixing:
This socket is primarily used in swimming pools with a water channel around the edge of the pool. Basically the 'B' socket is an 'A' socket with a plate which adds additional bracing. The 'B' socket plate is fixed in place with six 15mm diameter expanding bolts of the rawplug type. The 'B' socket construction is illustrated below. As with the 'A' socket the 'B' socket is slightly below floor level and is fitted with a blanking plug.
THIS PRODUCT IS AVAILBALE TO BUY VAT EXEMPT.