Invacare Octave Bariatric Profiling Bed

Invacare Octave Bariatric Profiling Bed
The Invacare Octave is an electrical, robust Bariatric profiling bed that provides optimal comfort for the user. The Octave assists the care of bariatric clients as well as providing a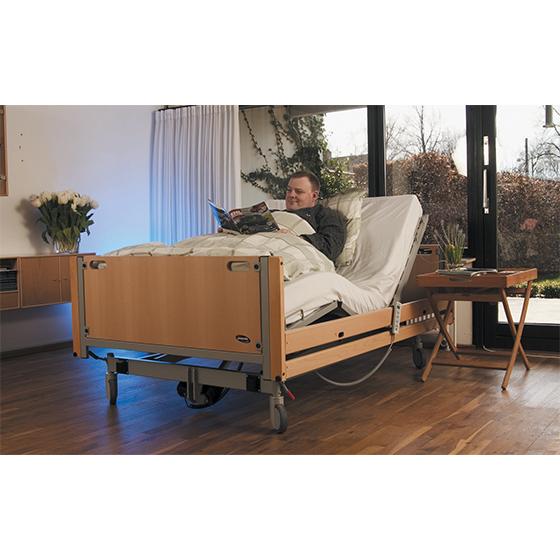 perfect working environment solution for the carer.
Clients can easily be attended to from the side due to the frameless construction. The bed-ends can also be detached independently for easy access to the head or feet. The Octave comes with a Handset that controls the beds profiling and height functions. A smooth and almost silent operation is guaranteed with the Octaves heavy-duty motors. The Octave is delivered on a transportation rack, this can be used for relocating the bed and even economise on storage.
Specifications
Height adjustment: 400 - 800 mm
Total height: 1720 - 2120 mm
Mattress support dimensions: 810 - 340 - 330 - 520 mm
Total weight: steel - 180 kg, wood - 199 kg
Features
- SWL (Safe Working Load) of 385 kg
- Perfect for bariatric Clients
- Electrical profiling via hand control
- Bed ends can be independently taken off
Whats Included:
- Octave Bed (heavy duty frameless mattress platform, wooden bed ends, full length wooden side rails)
- Supplied with heavy duty lifting pole
- Delivered on re-usable transporter kit
THIS PRODUCT IS AVAILBALE TO BUY VAT EXEMPT.