Access Padded (Padded Legs) - Small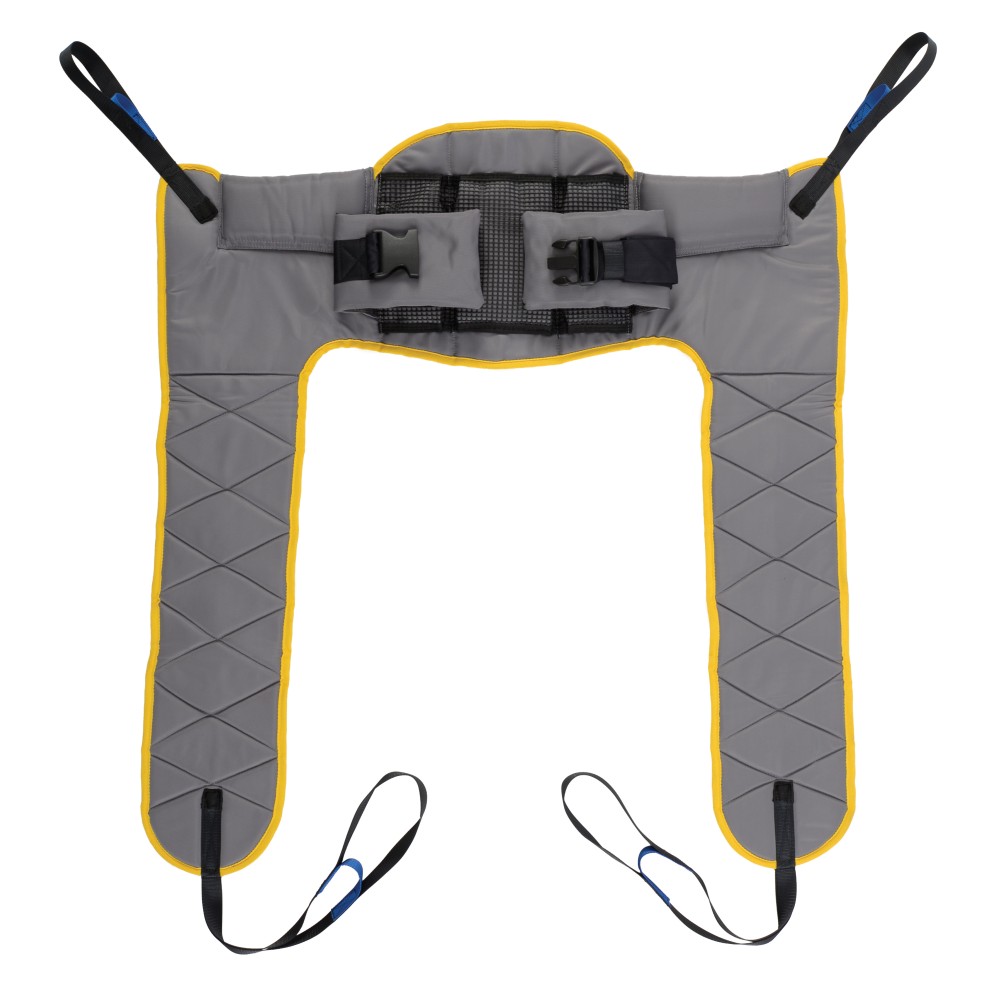 Key Features:
- SWL (Safe working load) of 227kg (All sizes)

- Options: With/Without Head Support
- Added security with adjustable body belt
- Non-Slip section to prevent the sling from sliding up
- Colored attachment loops for correct/safe setup
Sling Size Guide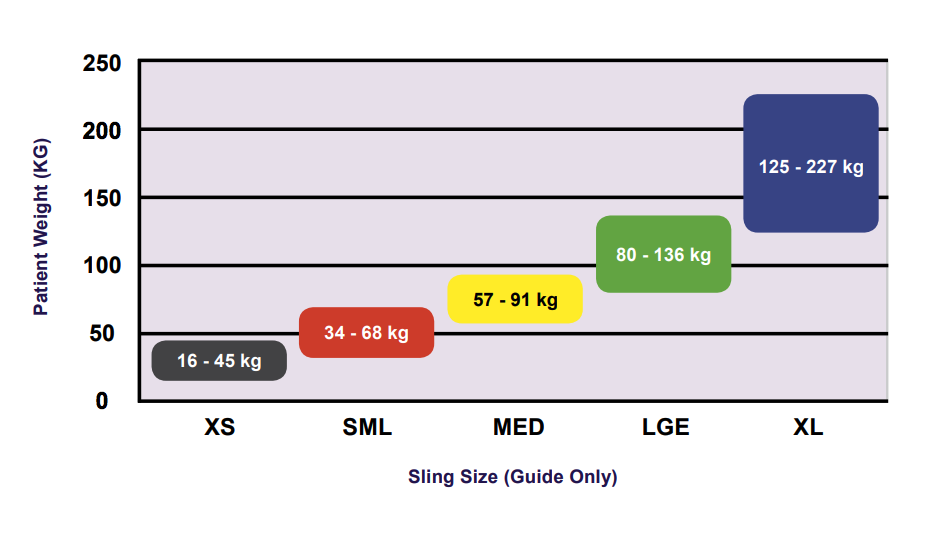 Oxford Access Padded (Padded Legs) - Small
The Oxford Access Padded Sling has been designed specifically to enable high dependency service users to access the toilet with the help of a carer. It is an easy to fit sling, comes padded for additional comfort and allows easy access to clothing. It is not recommended to be used as a standard purpose sling and will only suit approximately 25% of clients. The padded sling ensures extra comfort for the user.

THIS PRODUCT IS AVAILBALE TO BUY VAT EXEMPT.