Full Back Poly (With Padded Legs)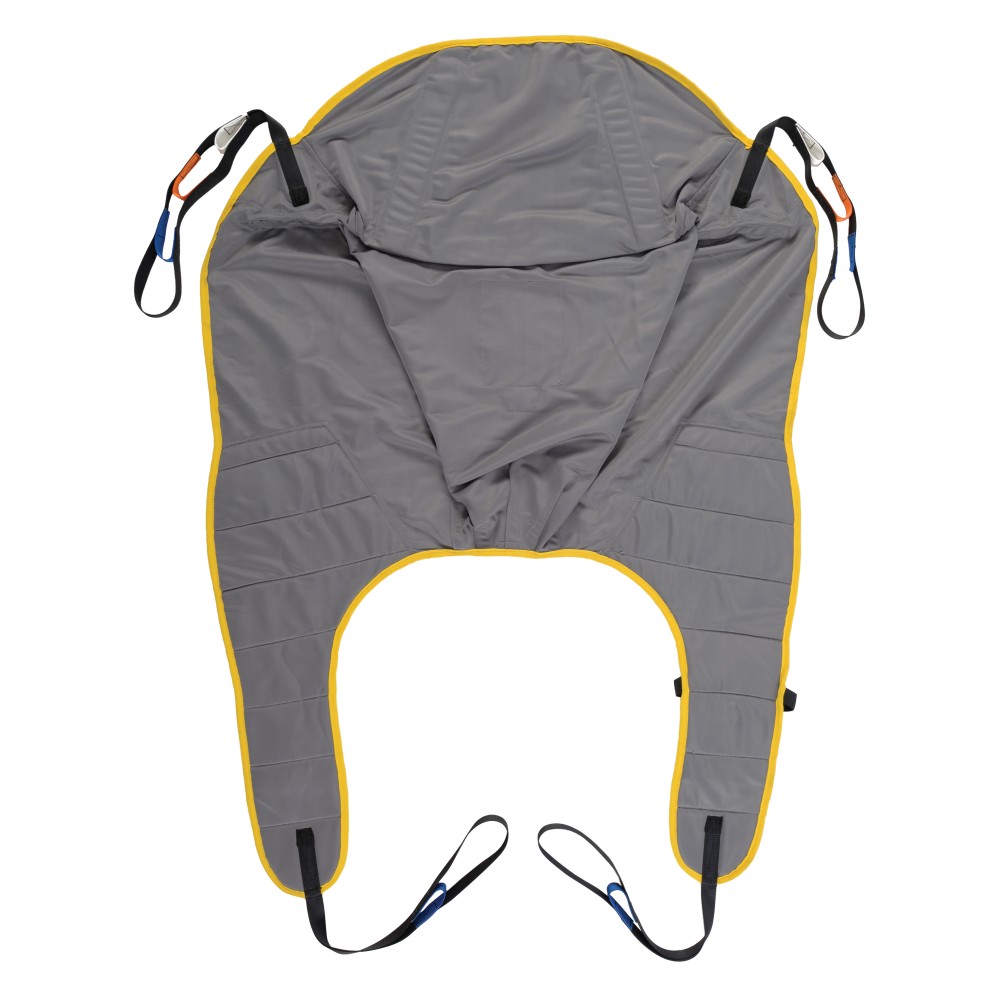 Key Features:
- SWL (Safe working load) of 227kg (All sizes)

- Material Options: Polyester/Net
- Designed to suit 85 % of clients
- Coloured attachment loops for correct/safe positioning
- Can be customised to suit patient
Sling Size Guide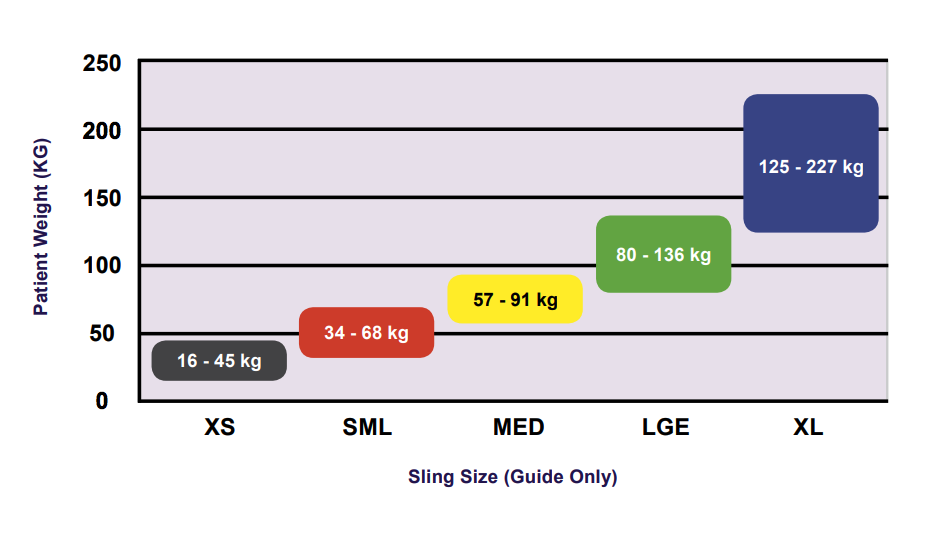 The Full Back Poly Padded Sling is an easy fit, contoured sling designed to fit 85-90% of clients. It is designed for use as the traditional Quickfit Sling but offers greater comfort and negates the need for side suspenders. It has integrated, boned head support and leg padding as standard.
Supports transfers from:
- Chair to Chair

- Bed to Chair

- Chair to Bed

- Chair to Commode/Toilet

- Transfer to Bath

- Floor to Bed/Chair