Oxford Midi 180 Electric Leg Hoist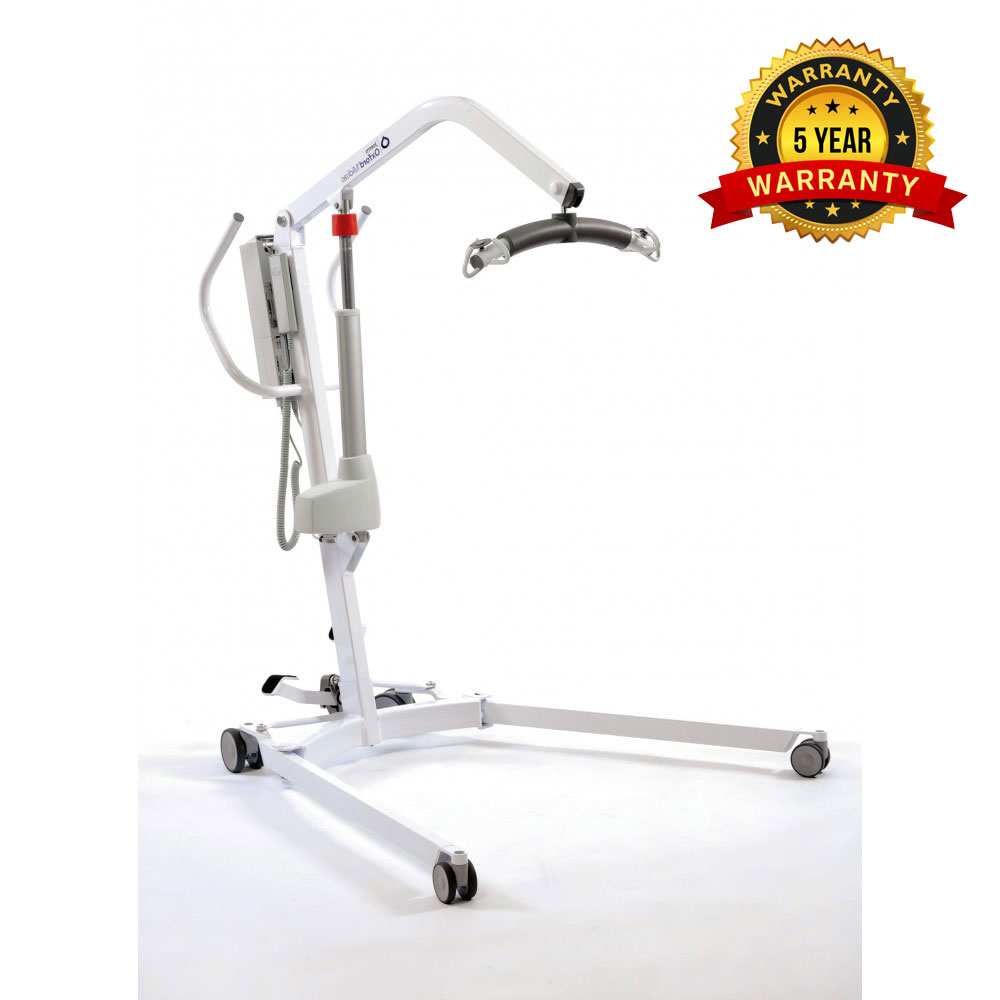 Key Features:
- Safe working Load (SWL) of 180 kg / 27st
- Powered legs operated by a Pedal mechanism

- Interchangeable Spreader Bars

- Emergency Descent for safety

- Large Push bar for easy manoeuvrability

- Smart TM Monitor for diagnostics and data feedback

Specifications:
Safe Working Load: 180 kg / 27 st

Length: 1225 mm

Maximum Overall Height: 1840 mm
Minimum Overall Height: 1240 mm
Maximum Spreader Bar Height: 1660 mm

Minimum Spreader Bar Height: 525 mm

Spreader Bar Height at Maximum Reach: 1060 mm

Spreader Bar Height at Maximum Height: 420 mm

Spreader Bar Height at Minimum Hieght: 440 mm

Maximum Reach: 565 mm

Turning Radius: 1150 mm

Legs Open External Width: 1060 mm

Legs Open Internal Width: 1000 mm

Legs Closed External Width: 600 mm

Legs Closed Internal Width: 540 mm

Overall Height of Legs: 100 mm

Ground Clearance: 25 mm

Front Twin Castors: 75 mm

Rear Braked Castors: 100 mm

Weights:
Total: 32 kg

Mast and Boom Assembly: 20.5 kg

Base Assembly: 11 kg

Oxford Midi 180 Electric Leg Hoist

The Oxford Midi 180 Electric Leg hoist is the perfect solution for community and nursing homes. The Midi is suited in environments that offer little space that could limit manoeuvrability. The midi 180 is available in both hydraulic and electric versions.

The Oxford Midi 180 Electric Leg lifter is also very popular in areas where there is a limited power supply. With a Safe Working Load (SWL) of 180 kg (27st), the Midi ensures hoisting patients won't be a problem. There are three different sizes of spreader bar available Paediatric (Small), Standard (Medium) and Large to ensure the service user is comfortable and feels safe.
Free Quickfit Poly Sling worth £80 with this order!

The Oxford Midi 180 also incorporate the unique SmartTm Monitor which:

Identifies service interval periods

Identifies total number of actuations and work completed

Provides a battery level indicator

Identifies lifts above the SWL providing safety
5 year Warranty on Hoist frame & actuator

1 year Warranty on battery, charger and handset and castors and scale
THIS PRODUCT IS AVAILBALE TO BUY VAT EXEMPT.