Mermaid Standard Seat Kit - End Fit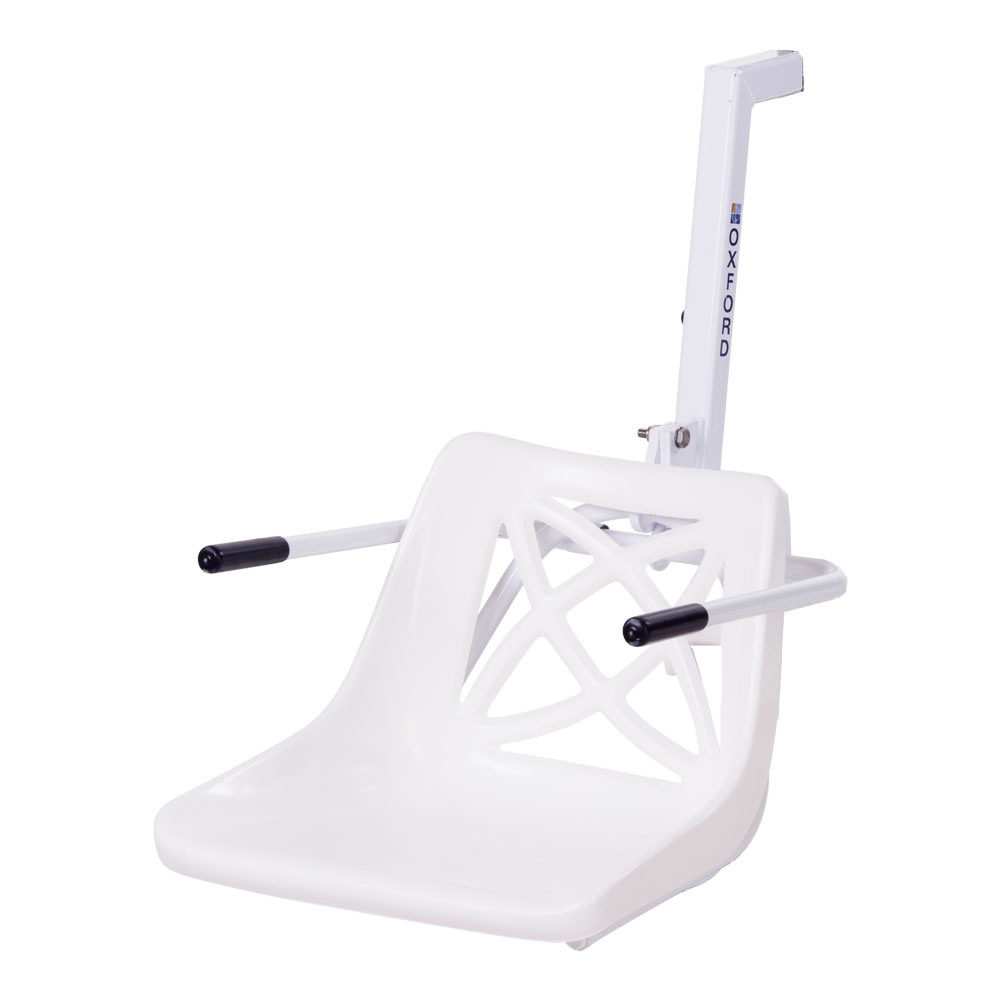 Oxford Mermaid Standard Seat Kit - End Fit

Oxford Mermaid Manual Bathing hoist is the ideal way to keep carers and users safe. With a super-strong design and concrete or wooden base as standard, our manual bath lift provides users and carers with everything they need to safely manoeuvre in and out of the bath. The easy to operate winding handle ensure you're being safely lowered and raised in to bath.
Call us today on 01772 814 555 for free, no obligation quote or to speak to one of our expert advisers about your bath lift options.
Stress Free Bathing
Whether it's in a private home, care home, hospital or other setting, safe access is an essential for those with mobility issues. The Manual Oxford Mermaid Bath Hoist fits snugly at the end or the side of a bath and is operated by a simple winding handle, eliminating the risks associated with manual lifting.
The hoist can be affixed to concrete, tiled or wooden floors with heavy duty fixings and comes complete with safety features including a lap belt, secure arm rests and failsafe locking device to keep the user safe from slips or falls.
Product Specification:

Ergonomically shaped seat

Installation service available

Seat width 450mm (17 inches)

Maximum user weight 127kg (20 stone)
Dimensions for plastic seat:
Safe Working Load 125 kg / 19.6 st

Maximum Height to Base of Seat 70 mm

Minimum Height to Base of Seat 140 mm

Maximum Seat Travel 485 mm

Maximum Seat Width 450 mm

Maximum Width Between Arms 395 mm

Maximum Seat Depth 410 mm

Centre of Seat to Centre of Mast 430 mm

Maximum Seat Turning Radius 850 mm

Maximum Seat Turning Radius (with end fitting arm option) 865 mm

Maximum Clearance from Mast (to allow for seat rotation) 1000 mm

Total Weight - Mermaid Manual 29 kg

Total Weight - Mermaid Electric 37 kg



Would you like us to install? Call 01772 814 555 for a no obligation quote.