Freeway Raiser Safety Belt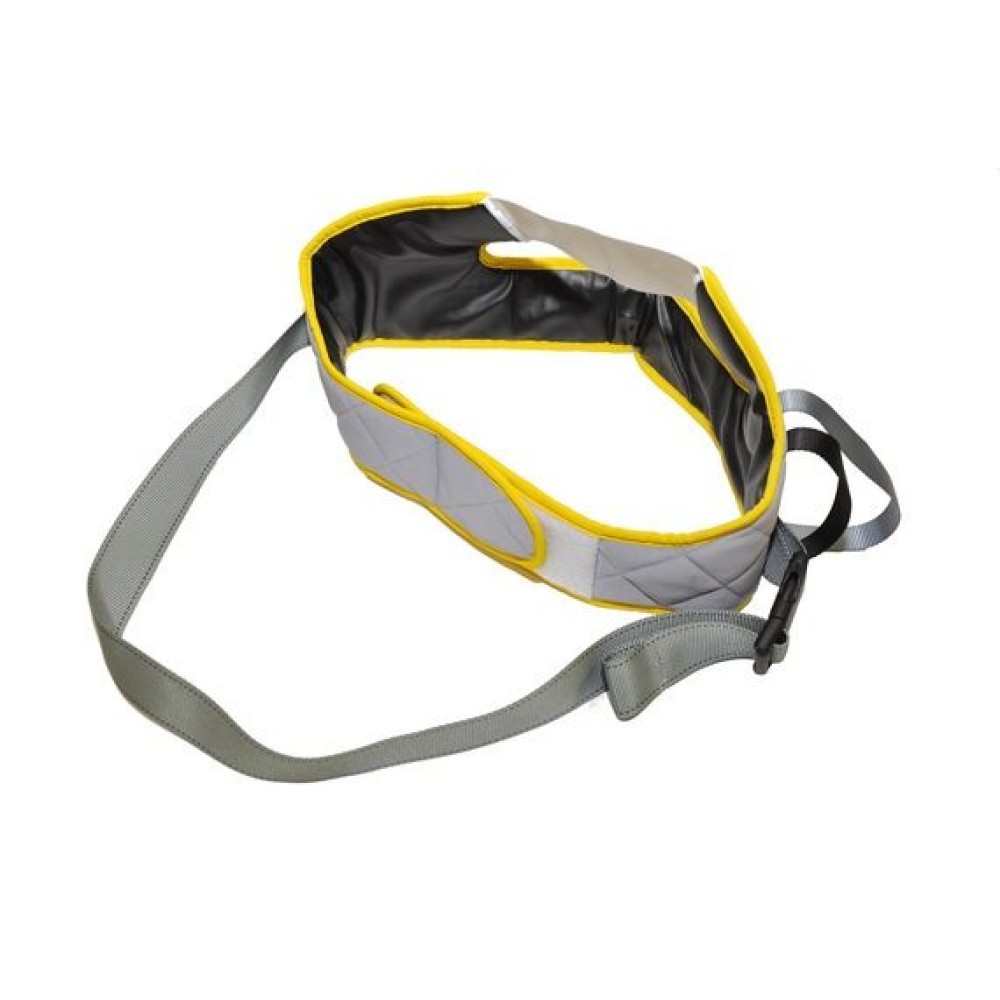 Designed specially for use with the Freeway Raiser
Provides additional back support for the service user
Velcro straps and adjustable buckle fastening support the the belt and ensure security
Can be used by one or two carers when assisting the user to stand
Available in XS, S, M, L, XL
Freeway Raiser Safety Belt
The Freeway Safety Belt has been designed specifically for the use with the Freeway Raiser. All parts for the Freeway Safety Belt, which includes elasticated support, Velcro brand straps and adjustable fastening support belt are designed to enhance comfort and support during the sit to stand transfer. The brilliant central handle on the Freeway provides further security and safety for the belt to be fastened to.
The Freeway Raiser is a brilliant sit to stand platform. It is designed to provide a safe, active and transfer for the user. It is perfect for for short distance transfers, such as to/from bed to shower chair.
The exceptional versatility ensures the use with commodes, wheel chairs and sofas etc... The soft and wide padding in the leg support enhances stability, whilst the sturdy handle allows many grip options for both the carer and user, making it more comfortable to use. Rear wheels with manual brakes, make it easier for a carer to manoeuvre the Freeway Raiser whilst providing maximum stability and ensure safety for the service user. The unique handle mechanism for the Freeway Raiser enhances security and safety when using the sit to stand transfer aid.
The Freeway Raiser has an exceptional safe working load of 160 kg.
Accessories are available to meet the needs of the service user. You can have the option of two different styles - Freeway Ladder Strap and Freeway Safety Belt. These are easy to use and are easily attached to the Freeway Raiser allowing the carer to assist the sit to stand transfer.
Manufactured in the UK