Standing Harness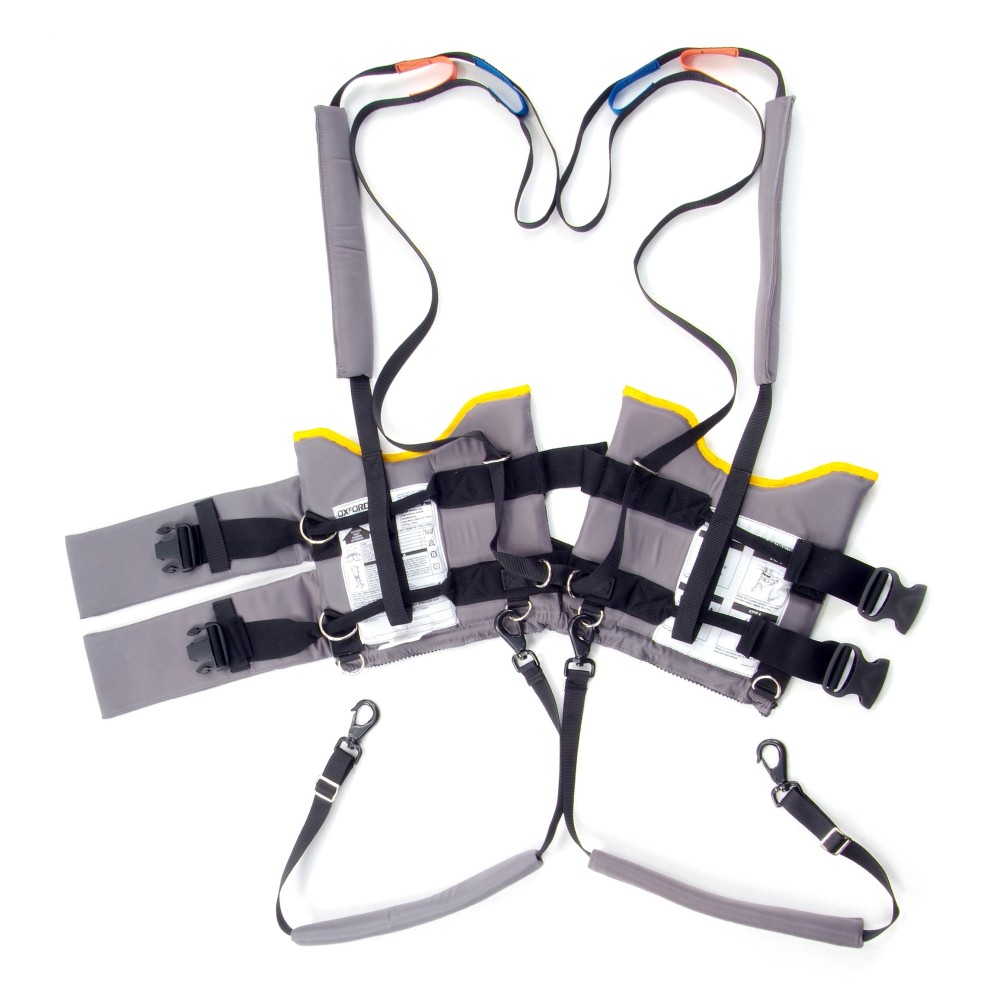 Key Features:
- SWL (Safe working load) of 227kg (All sizes)

- Padded harness and body straps for extra comfort
- Fully Adjustable belt strap
- Coloured attachment loops for correct and safe positioning
Sling Size Guide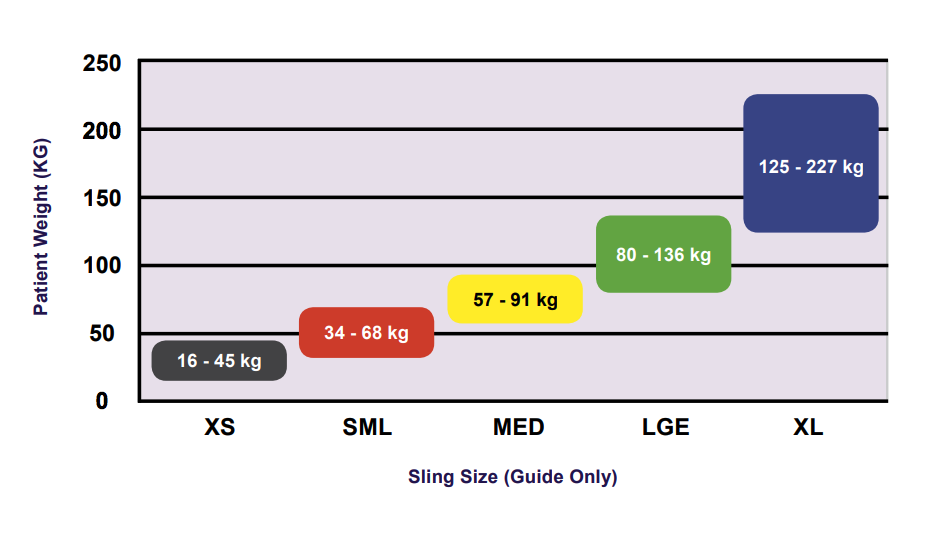 Oxford Standing Harness
The Oxford Standing Harness is designed to help users with walking and standing activity. The sling provides support around the upper body as well as under the patient's arms. This is not a general purpose sling and requires a degree of weight bearing from the user.
Supports transfers from:
- Chair to Chair
- Bed to Chair
- Chair to Bed
- Chair to Commode/Toilet
- Rehab/Assisted Standing