Oxford Dipper Socket A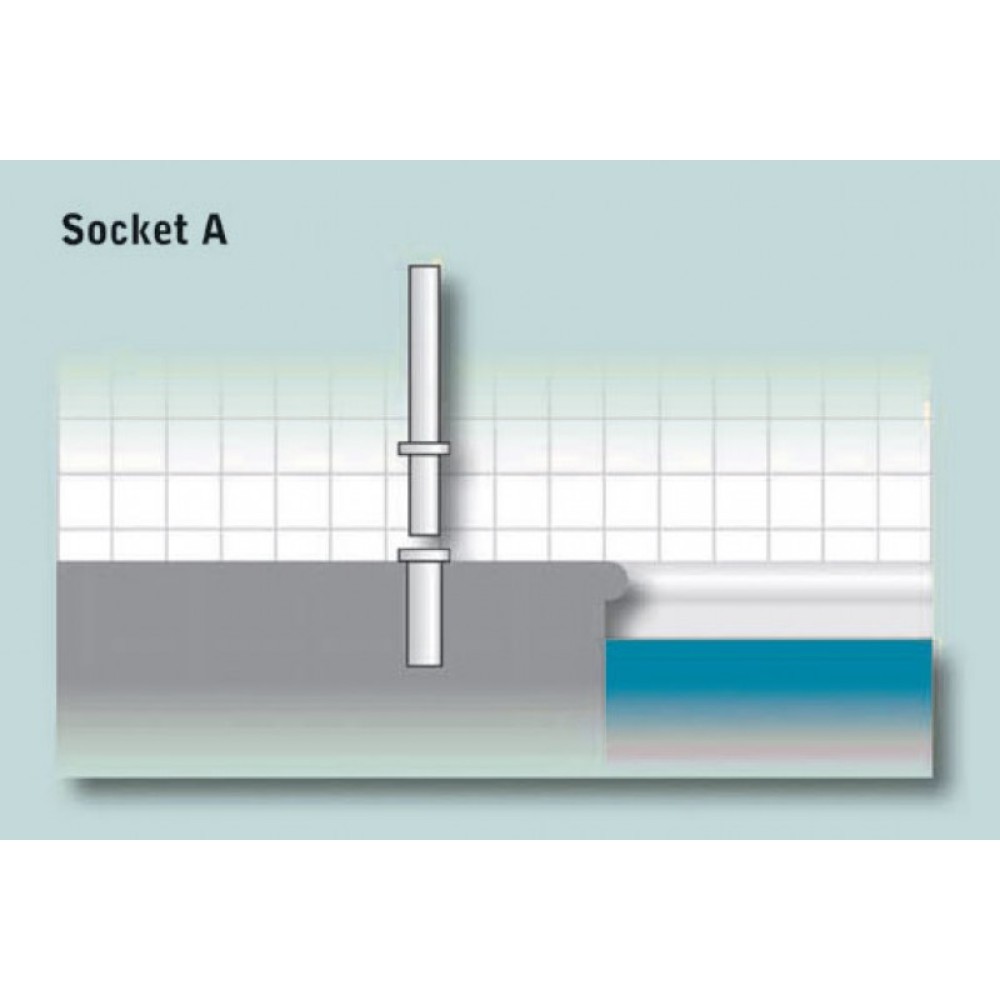 'A' Socket Fixing:
This is the most commonly supplied socket and is fitted into a hole 90mm in diameter, core bored into the concrete to a depth of 245mm (minimum 500 mm depth of concrete is still required). The socket is held firmly in place with a non-shrinking cement. The construction of the 'A' socket is supplied in image below. Whrn correctly fitted the top of the socket is 12mm below the floor level. Each socket is supplied with a blanking plug to prevent ingress of watere when the mast is removed for storage. When fitted the top of the blanking plug is flush with the floor level.
THIS PRODUCT IS AVAILBALE TO BUY VAT EXEMPT.