12 Feb

Many people with disabilities enjoy traveling, the biggest challenge for many is access to the toilet. There are a few Portable Shower Chairs available for disabled people but very few are of any real use.

Stephen Pritchard, owner of AAL LTD who's a paraplegic and has long searched for a product that can meet his individual needs.

Stephen says…
"I have been in a chair since '92 and until recently, I have not travelled as extensively as I would like due to have, due to the fact toileting is my biggest barrier.

However, now we can offer a solution whereby we can visit a service users home, listen to their needs and build them a shower / commode chair that meets their needs. The Portable shower chair can be used as your day to day commode or store it away until you travel from home. The peace of mind this gives to me, is a game changer!"

What are the wheel options?
The portable shower chairs come in two model types, they either have Self propelling or Transit wheels.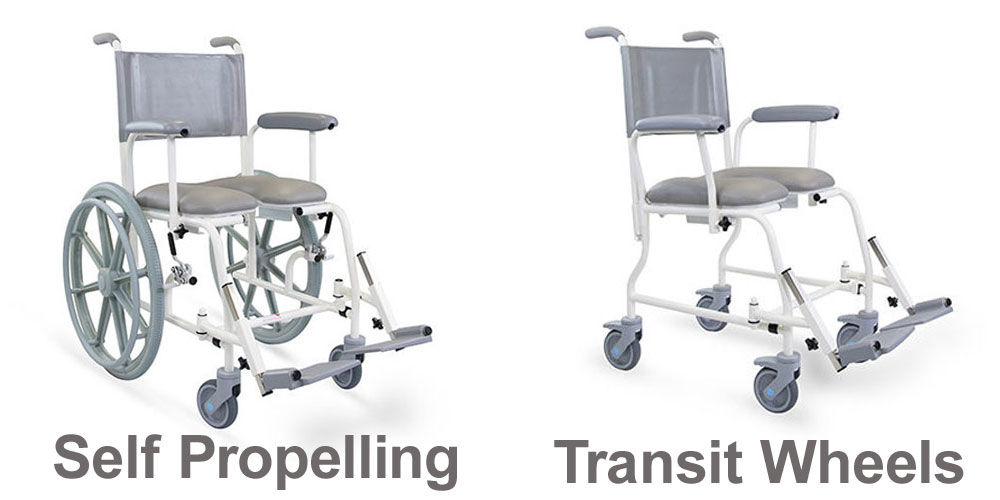 Seat profiles?

Everyone is different, so we have a wheelchair that has been designed to be adaptable to those needs:

The aperture of the seat can be positioned and resized to your requirements. The access point can be on any of the four sides of the chair. The following example is Stephen's who has left side access as he only has one functioning arm on his left side.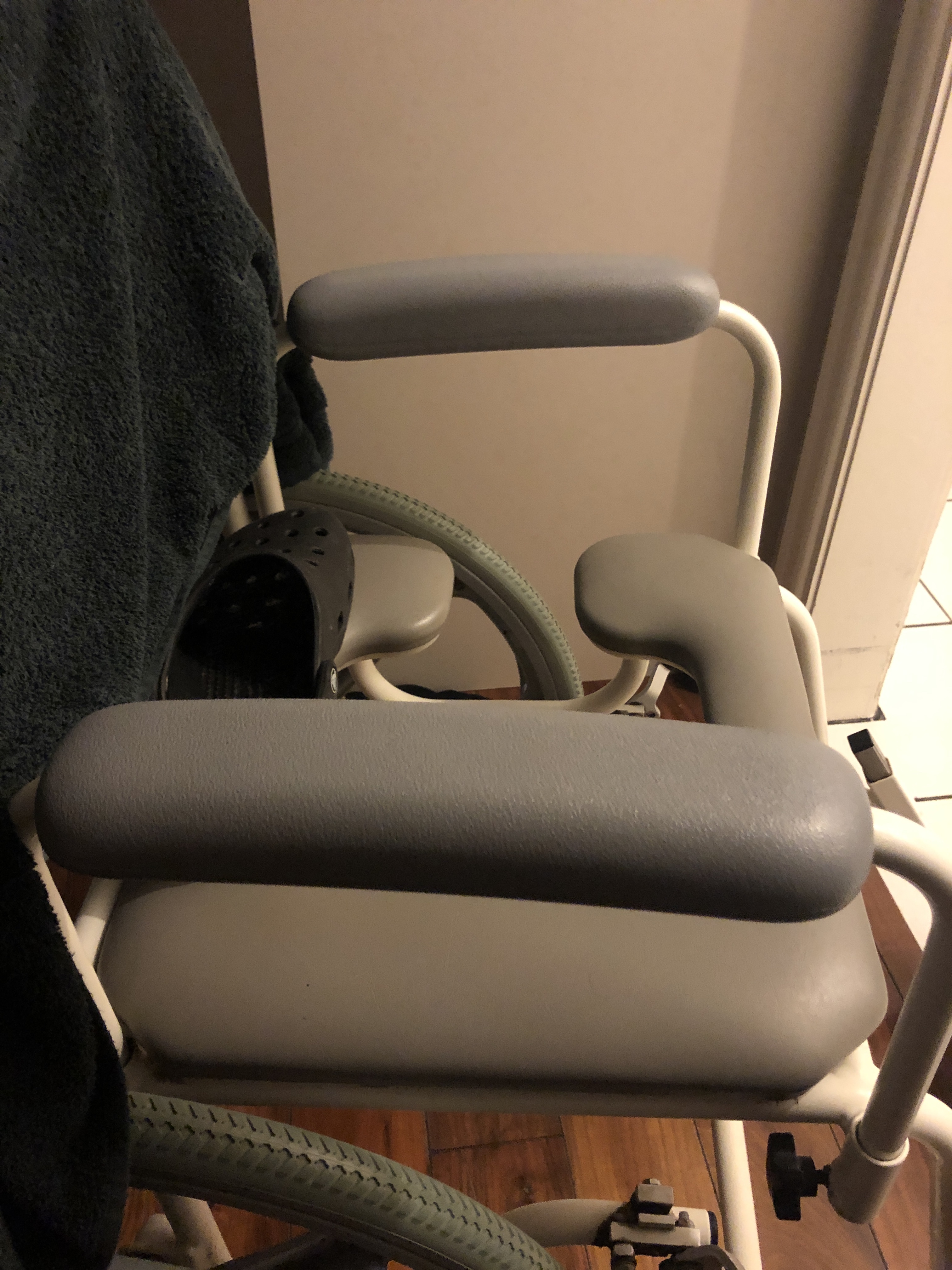 Once you've been assessed for the portable shower chair in your home environment, we will supply a quote. Once agreed, we will need a deposit, the portable shower chair is then scheduled to be built to your particular specification.


How long will it take?
Ranging on the complexity of changes, anything from 2 – 8 Weeks. If needed, we will try to fast track a build.

What's configurable?
Whether you want the shower commode chair to be made for daily use or transportable (foldable) we can even do two version: Same change as daily chair is replicated and then converted to a folding version

There is the option for a travel bag, which enables someone to carry it or stow it at home, keeping it safe for storage

All of our shower chairs are built with steel frames that are constructed to produce a heavy duty, durable chair that can withstand 200 kg (30 stone)

Comfortable seats are of high importance when deciding on what shower chair to purchase. From a custom shower chair assessment, our trained reps will be able to advise what padded shower chair seat will suit you the most

Sometimes restricted areas are an issue when wanting to use a shower chair. Our shower chairs have handles that can go either horizontal or straight vertical which are brilliant in restricted areas and over WC's

Removable swing away footrests are standard where appropriate. The type of footrest however can be changed to suit your needs
Once your assessment has been completed, the custom shower chair is individually made.

If you require any more information please call the office on 01772 814555.