Long Seat Net - Small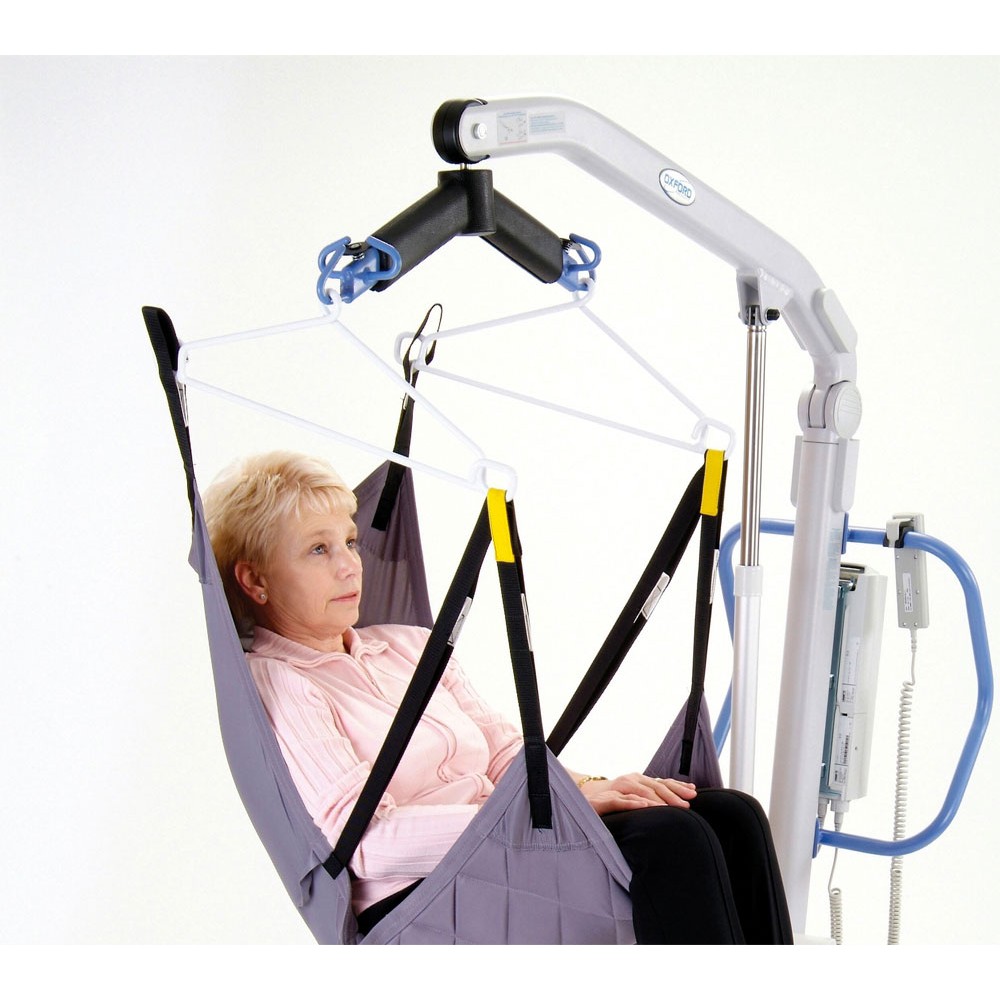 Key Features:
- SWL (Safe Working Load 227kg (All sizes)

- Available in two materials: Polyester/Net
- Position handles for patient repositioning
- Colour coded attachment loops for safe/ correct positioning
- Suitable for Amputees
Sling Size Guide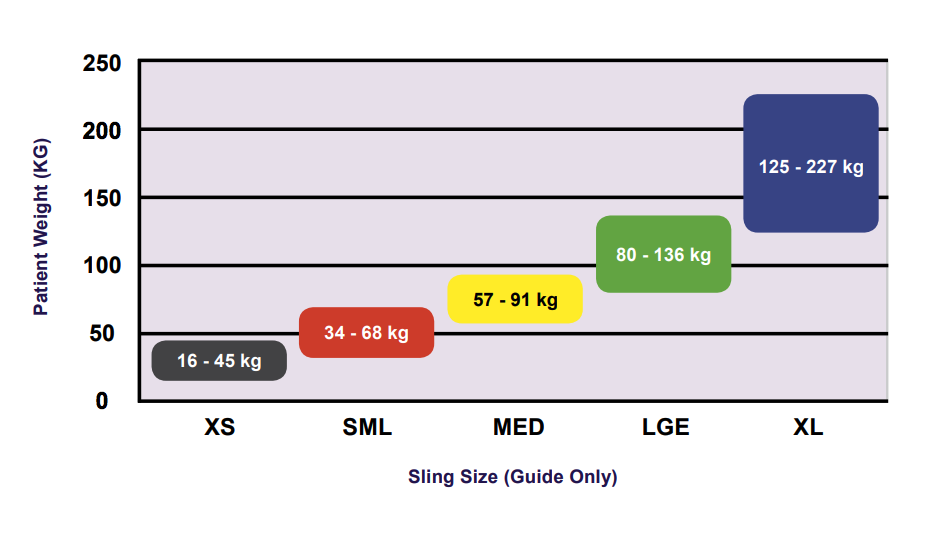 Oxford Long Seat Net - Small
This sling does not include side suspenders. If you wish to purchase side suspenders click here

The Oxford Long Seat Net Sling is suitable for amputees and patients who have to remain in the sling for long periods of time. The hammock style sling is traditionally fitted to the patient when they are lying down facilitating a more secure, comfortable transfer. The sling has coloured attachment loops to ensure correct/safe positioning. The position handles allow the patient to easily reposition themselves.
Supports Transfers From:
- Chair to Chair
- Bed to Chair
- Chair to Bed
- Chair to Commode/Toilet
- Transfer to Bath
- Floor to Bed/Chair
THIS PRODUCT IS AVAILBALE TO BUY VAT EXEMPT.