Oxford Switch Patient Turner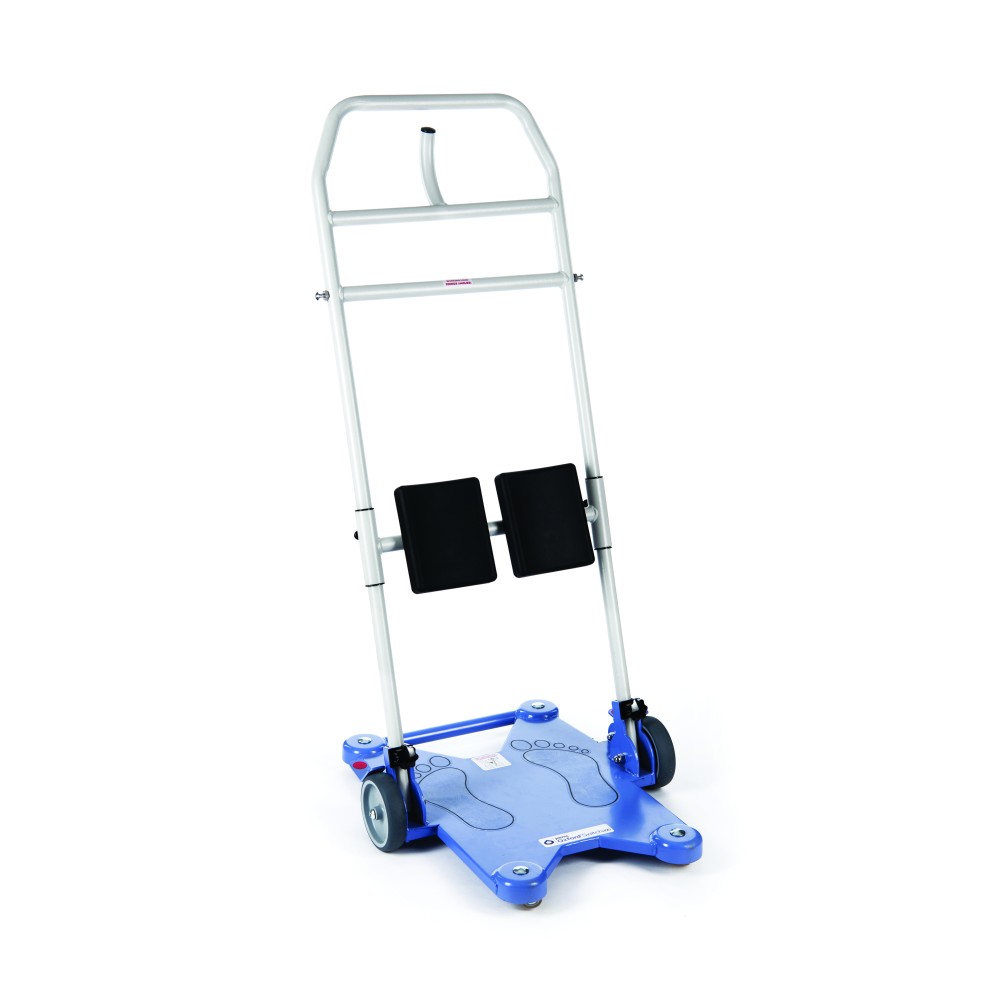 Technical Specifications
Safe Working Load 180 kg (28 st)
Overall Height (A) 1170mm Overall Length (B) 670mm Overall Width (C) 550mm
Knee Pad Height (Top of Pad) (D) 345 - 515mm
Foot Plate Height 45mm
Ground Clearance 25mm
Turning Radius 760mm
Intended Operating Environment +5°C to 40°C
Weights Frame 5.5kg
Base 10.5kg
Total 16kg

Oxford Switch Patient Turner

The Oxford Switch Patient Turner is designed to help a person with reduced mobility, stand from a seated position and enable their transfer from one location to another. Brilliant for a rehabilitation aid, the patient turner actively encourages the service user to participate in the standing process, engaging core muscles whilst being able to improve strength and function. The Oxford Switch Patient Turner slick design provides an adjustable kneepad and padded covers, non-slip base design, carry handle and 4 castors. The versatile and easy to move patient turner provides a safe working load of 180 kg (28 st).
The Switch has four corner mounted swivel castors, alongside two independently braked, central wheels. This helps distribute the patient's weight more widely and evenly, ensuring excellent stability and manoeuvrability.
Maintaining a compact footprint, the Switch can be wheeled and stored with ease. For added convenience, it quickly separates into two components for easier onward transportation, for example in the boot of a car.
The kneepads are height adjustable between 345mm - 515mm to suit a range of patient sizes. They can be independently tilted and/or re-positioned horizontally. Optional padded covers provide additional comfort.
The Oxford Switch Patient Turner helps the service user with:
- Standing
- Point to point transfers
- Walking/Rehabilitation activity
- Toileting